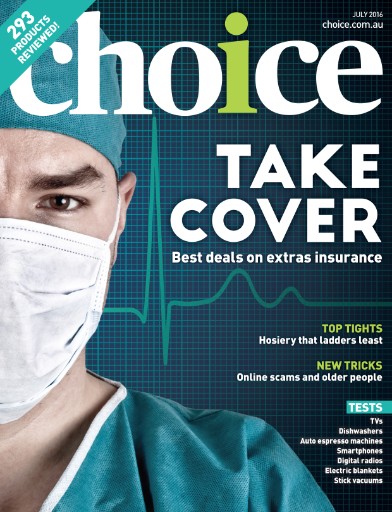 We are pleased to announce that from the July 2016 issue, you will be able to access Choice - the Australian consumers magazine, online for FREE through your library website.
As each issue of Choice becomes available, it will be added to our digital collection and you will be available to access it from anywhere, anytime through the Flipster interface
You can browse, read articles, print and more and with the Flipster app for Android and Apple devices, you can download any issue(s) to read offline.
Feel free to explore, read, print and find out more about both Choice and the Flipster interface in which it lives, on our e-books page.
~ Michelle